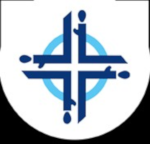 Formerly known as the "Women's World Day of Prayer", this event on Friday 5th March, which was due to be hosted by the Methodist Church, will now be held online via Zoom due to the Covid restrictions.
A few printed service booklets are available to collect from St Ben's, which is open for individual prayer on Wednesdays and Saturdays between 10am and noon. Also, Philippa has some, so click to use this form to contact her if you're not easily able to collect one from St Ben's.
Click the picture for more information (on St John's website).